Description
Employee Barcode Stickers For Vertical Aligned Cards
Please note – these stickers are for cards that are vertically aligned.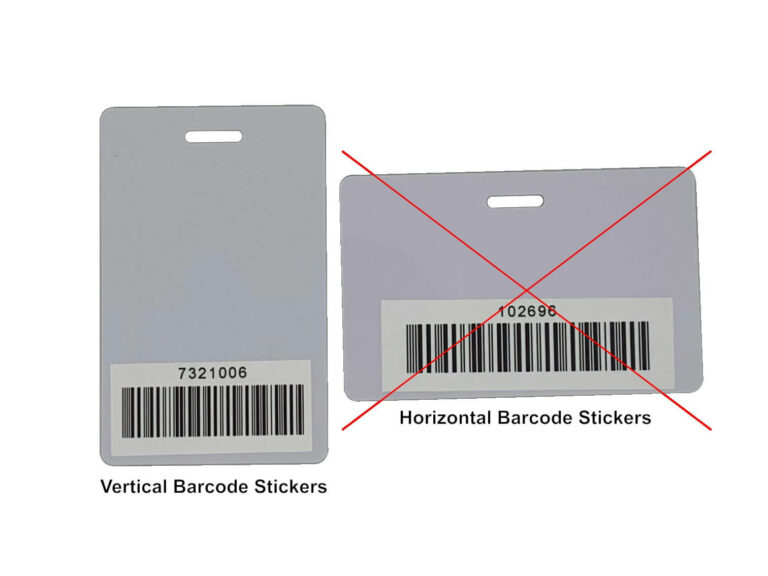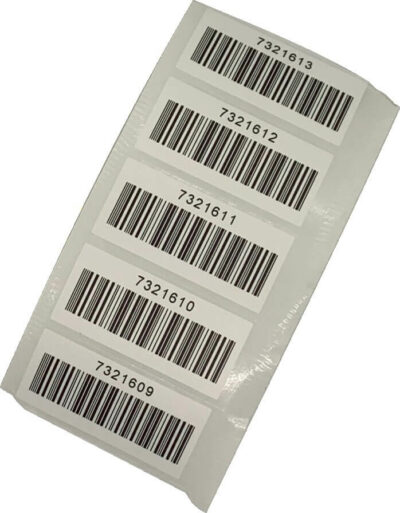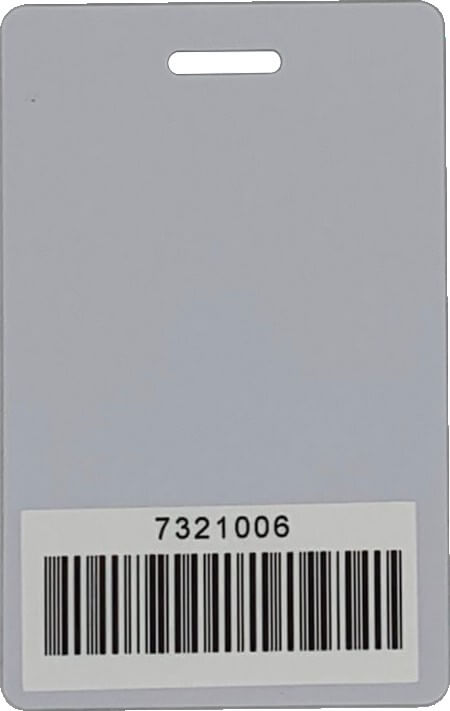 Align the sticker slightly above the bottom of the card.
Please note, white space at bottom of sticker is measured to comply with standard barcode readers.
* Do not cut or bend sticker upon application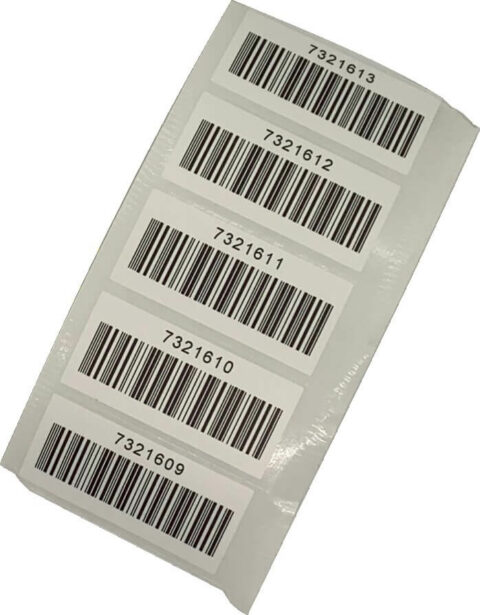 Our cards work with the following clock readers:
InTouch Models

Kronos 4500 – w/barcode reader
At inbadge, llc we provide barcode swipe cards for Time Attendance software.  Not only do we provide high quality time card badges, we also provide an ordering process that is unparalled in the Time Labor Management (TLM) industry.
With us, you are able to quickly order swipe cards that are an exact match your existing barcode wall mounted time clock.
You no longer have to call or email your Customer Service Representative or Support Rep to place an order, fill out paperwork, give you address, and wait for an invoice for payment.
At inbadge, we make this process incredibly easy.  Simply add the number of cards desired to your cart and checkout.
In most situations our cards ship same day.
Astounding Benefits - Amazing Price
Have confidence that our durable barcode sticker will work with every swipe to ensure complete accuracy for all of your employee punches.
All of our stickers come pre-printed and have been professionally designed, tested, and verified to work with Kronos 4500 and 9100 model barcode time clock readers.
We stand 100% behind our products.
If you are unhappy with any purchase, please let us know and we will do everything we can to make it right.
Send us your thoughts on this time clock product.
We'll share results here. As a community you can find and share your thoughts to help  find the best solution for your needs.
Love or Hate this product?
Let your fellow professionals know.
We'll post all reviews on this page.