Description
Wasp Bar Code Cards Compatible with WaspTime BC100 Barcode Reader
(50 Pack)
At inbadge, llc we design, develop, and test our own in-house time clock swipe cards to ensure complete compatibility with today's top time keeping products.
Our cards have been professionally tested and guaranteed to work with the following Wasp / WaspTime time clock readers: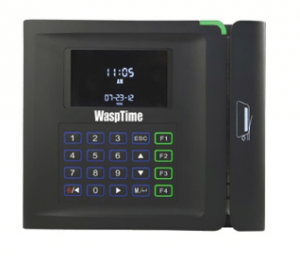 ---
Astounding Benefits – Amazing Price
Your employees will love using our attractive looking time clock badges.
Feel confident that our durable cards will work with every swipe to ensure complete accuracy for all of your employee punches.
All of our badges come pre-printed from the factory and have been professionally designed, tested, and verified to work with the Wasp bar code time clock reader.
Manufacturer prices without the markup of time clock vendor, sales representatives, and other middle-men.
Attractive, simply designed badges with a highly professional look and feel.
Easily track employee punches with a highly durable 4 digit barcode ID.
Standard credit card sized (CR80). Dimensions: 3.370 x 2.125 inches x 30 mil thickness.
We stand 100% behind our products.
If you are unhappy with any purchase, please let us know and we will do everything we can to make it right.
---
Login Screen
Are you unsure if you use the Wasp Time time clock product?
Please view the login page images below.
Note: Your login page may display a different logo and text depending on your time clock or payroll vendor.