Description
Kronos Workforce Ready Barcode Swipe Cards
Swipe card badges guaranteed to work with all Kronos wall mounted barcode readers
Also known as:
SaaShr Enterprise Mid-Market Edition (MME)
Small Business Edition (SBE)
Imagine a process where you can quickly and easily order swipe cards that exactly match your wall mounted time clock?
Imagine not having to call your Customer Service Representative or Support Rep to place an order, fill out paperwork, wait for an invoice for payment, then explain shipping process.
At inbadge, we make this process so much easier.
Say goodbye to troublesome ordering process, and hello to inbadge Card Services.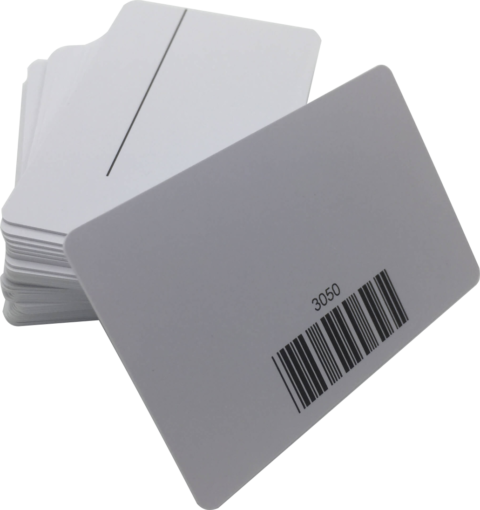 Professionally tested and guaranteed to work with the following SaaShr/Kronos time clock readers:
SST Barcode Reader

Synel 715

Synel 765

ATS Maximus – with Barcode Reader

ATS Prodigy – with Barcode Reader

RSI HandPunch – with integrated Barcode Reader
100% Money Back Guarantee
Allow any team member to place orders
Durable 4 digit barcode id
Manufacturer pricing without time clock vendor markup.
Cards ship next business day
Free shipping on orders over $25
Standard credit card sized (CR80). 
Dimensions: 3.370 x 2.125 inches x 30 mil thickness
Astounding Benefits - Amazing Price
Login Pages
If you are unsure if you use the (SaaShr) Kronos Workforce Ready product, please view the login page images below.
Note: Your login page may display a different logo and text depending on your time clock or payroll vendor.
Alternative Names
The following names are used by different resellers for this product.
Workforce Ready Timekeeping

SaaShr MME – Mid-Market Edition

SaaShr SBE – Small Business Edition

Kronos Workforce Ready

saashr.com

entertimeonline.com

yourpayrollhr.com
Not convinced?
We'll ship you a card for free!
Astounding Benefits - Amazing Price
Have confidence that our durable cards will work with every swipe to ensure complete accuracy for all of your employee punches.
All of our badges come pre-printed and have been professionally designed, tested, and verified to work with Kronos Workforce Ready / SaaShr barcode style time clock readers.
We stand 100% behind our products.
If you are unhappy with any purchase, please let us know and we will do everything we can to make it right.
Send us your thoughts on this time clock product.
We'll share results here. As a community you can find and share your thoughts to help  find the best solution for your needs.
Love or Hate this product?
Let your fellow professionals know.
We'll post all reviews on this page.